Bella Vita Estates - Windermere
Living in Bella Vita Estates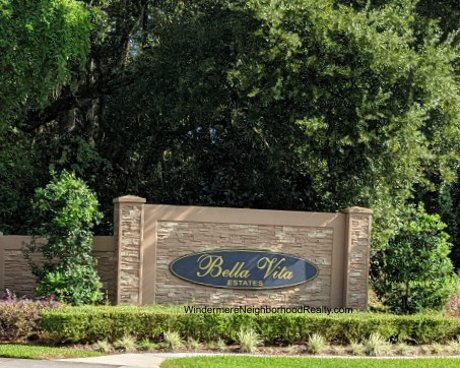 Bella Vita Estates is a Windermere neighborhood of 11 luxury homes and features over sized home lots and close proximity to both Downtown Windermere and the 408, 429 and Florida Turnpike. Located just off Park Ridge-Gotha Road, Bella Vita is on the North side of the prestigious Butler Chain of Lakes in the "old" Windermere area. Maguire Road is just around the corner which will take you to downtown Windermere or to Hwy 50.
Where is Bella Vita Estates in Windermere?
The Bella Vita neighborhood is located in the North area of Windermere just off of Park Ridge Gotha Road. It is located in the 34786 zip code in Orange County which is central and heart of the Greater Orlando Metropolitan Area of Central Florida. The Lakes at Lake Down and Estancia at Windermere neighborhoods are next to Bella Vita and Downtown Windermere is located just around the corner from the main entrance of Bella Vita. The Florida Turnpike, the 408 and 429 Expressways are close by providing quick access to all points of interest within Orlando and the Central Florida area.
Homes Available in Bella Vita Estates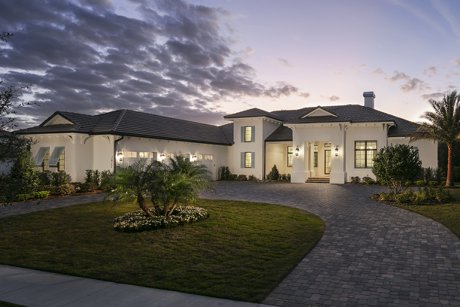 The majority of the homes in Bella Vita were built between 2019 and 2021 by Element Custom Home Builders and Arthur Rutenberg Homes. The neighborhood features contemporary style homes which range in size from approx 4,600 square feet to approx 5,400 sq ft. Homes typically feature 4 to 5 bedrooms and all of the homes feature brick pavered driveways and tile roofs. The majority of the homes have private swimming pools.
Buy a Bella Vita Estates Home & Get Cash Back!
Don't make a $2,000 mistake by going with just any agent. When you buy a Bella Vita home with me as your buyers agent, I rebate you $2,000 out of our commission! Use the rebate for closing costs, upgrades, furniture, whatever you want! Use the rebate for closing costs, upgrades, furniture, whatever you want!
Selling Your Bella Vita Estates Home?
Don't let another listing agent take your hard earned equity in your Bella Vita home! Ziro will list your home and provide all the services of a traditional real estate agent for a flat $2,000 saving you thousands of dollars in real estate commissions! Call or text David now at 407.801.3286!
No current listings, please check back later.